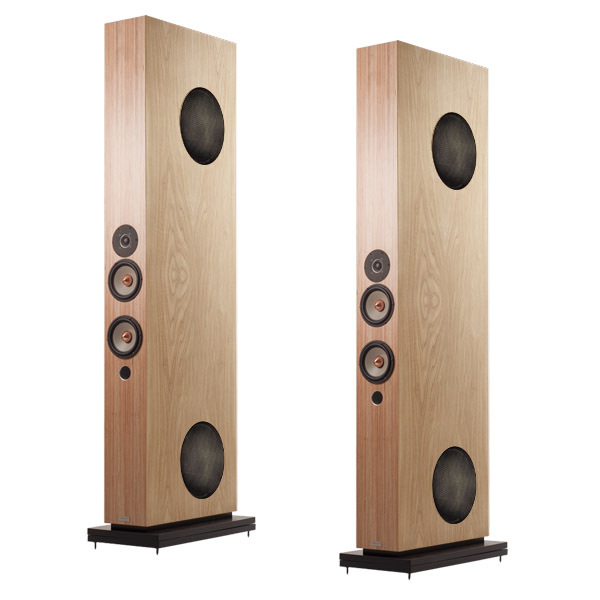 SINFONIA SINATURE
Sami Penttilä, the musician, knows music and how it sounds and feels. Sami Penttilä, the designer, knew what he wanted in his reference speaker. Charisma sings with pleasure. Serenade exhibits clarity, transparency and neutrality. Cenya redefines ease and natural. But, Penttilä wanted a speaker that took his designs to a new level. He wanted to reach, what he calls the soul of the music, each and every note.
The vision was clear. The sound captivatingly mystical. The speaker came to life.
Sinfonia.
Music without compromise. Each note as played and recorded. Natural timbres. The inner harmonics of each instrument. The emotion of each breath. The rhythm of the music and musician melding together, the heart pounding, the soul smiling and notes singing.
Sinfonia plays music. Note by note. Chord by chord. Music in its entirety. There is no longer an amp, a source or cables. Just music as it was composed, played and intended. Dynamic. Engaging. Sinfonia transports the listener to the hall, the stage, the studio…to another plane.
"It is the speaker I have had in my mind for years. Now, I can see and hear it. There is everything I can ask for in a speaker. It was like painting a master piece. You envision it but cannot create it until that magical moment arrives. It takes years to create and bears one soul as it comes to life. Sinfonia is a work of art…. physically, sonically and musically."
Tech Specs